Diamat material preparation is gentle and highly efficient
The perfectly premixed and bulk density optimised material is conveyed to the crystallisation via a screw conveyor. In our in-house developed crystallisation system, the material will be re-crystallised and dried to a residual moisture content of 50ppm.
Weitere Produktinformationen
The most important benefits of the diamat PET crystallisation dryer in summary:
Very low residence time
Very low buffer amounts
Very low residual moisture < 50 ppm
IV reduction max. approx. 0.02 percentage points
Very gently but highly efficient process
High energy efficiency, low energy consumption
Extremely high flexibility processability of a wide range of materials
Processability of a wide range of qualities
Processability of PE/PET composite materials
Excellent price/performance ratio
Operator simplicity
Mature and proven technology
The information and possibilities on the subject of A-PET extrusion are now so widely scattered and confusing that we have compiled additional information material.
We will be happy to send you our information brochure on request.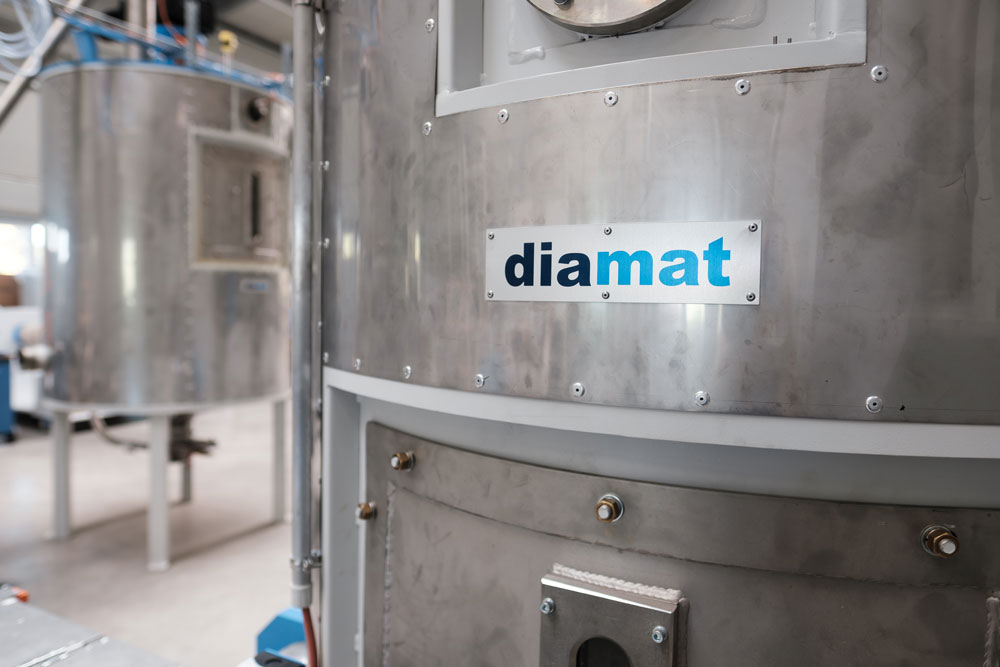 Other components from diamat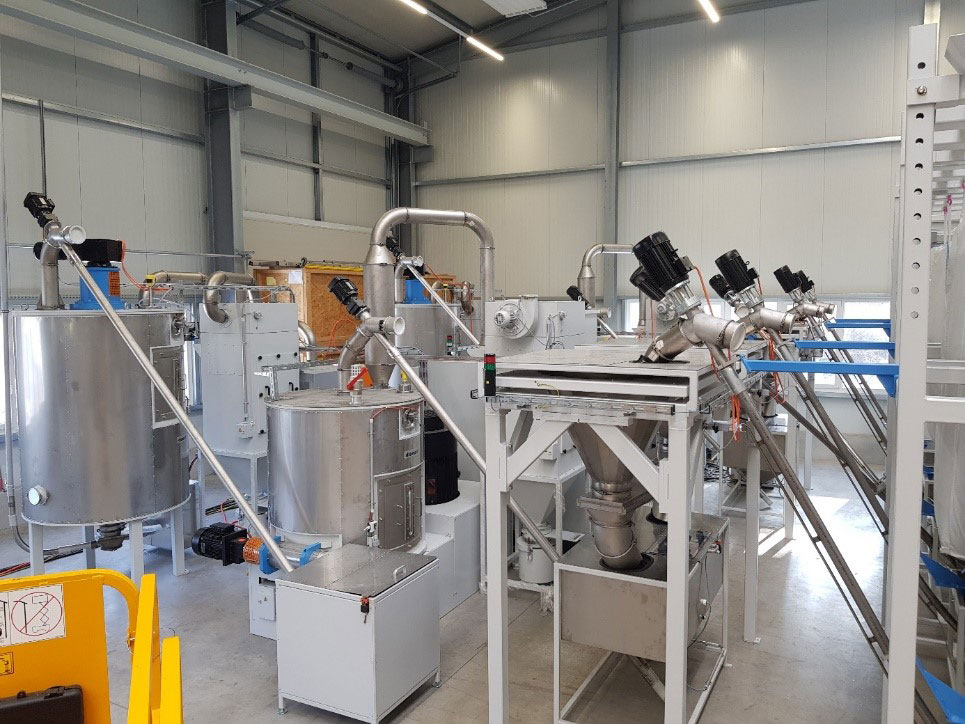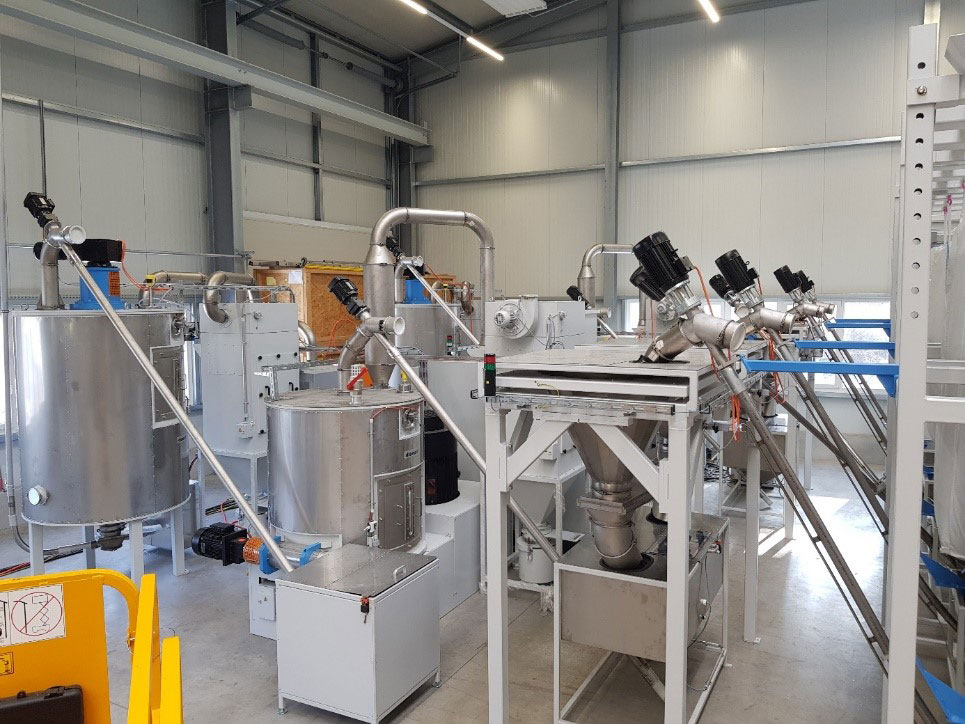 Contact
We always find the right contact person for you!
Telephone: +49 (0)9851 / 57029-0
Address:
diamat Maschinenbau GmbH
Amperestraße 13
OT Sinbronn D-91550 Dinkelsbühl
Email for general request: diamat@diamat.com
Email for service and support: service@diamat.com