Flexible material processing
We supply the complete equipment for the best possible flexibility of mixing different materials. The raw materials are discharged from height-adjustable big-bag hangers and can be weighed in using a gravimetric mixing and weighing system. Feeding from existing silo solutions or silo solutions developed by us for you is of course also possible. The gravimetric system weighs the desired percentage for each component to the gram.
Weitere Produktinformationen
Multi-component mixing station:
own regrind / bottle flakes / R-PET the suitable hopper for each material.
Maximum flexibility with our material preparing and big bag handling systems, which are specially adapted to customer requirements and the space conditions.
Flexible systems for optimal material handling and mixing according to your requirements!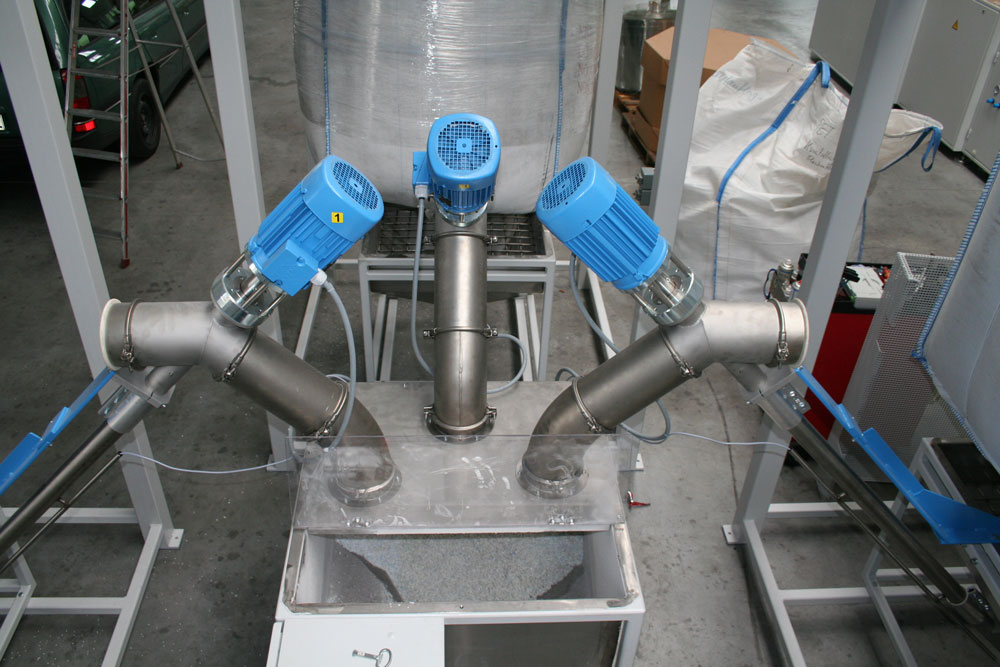 Other components from diamat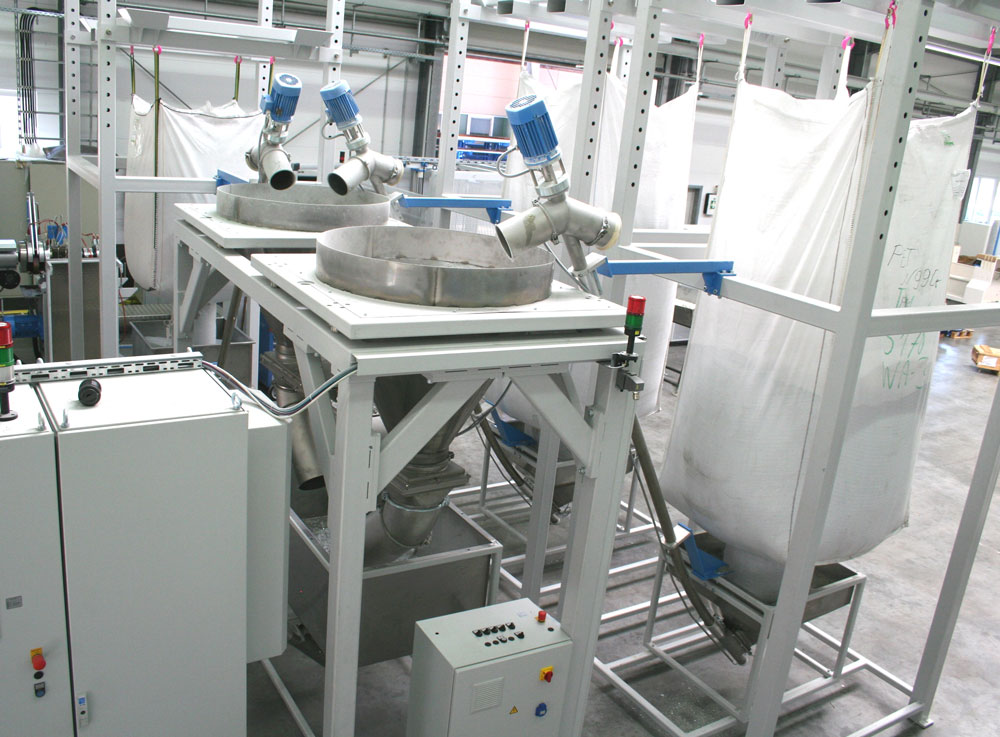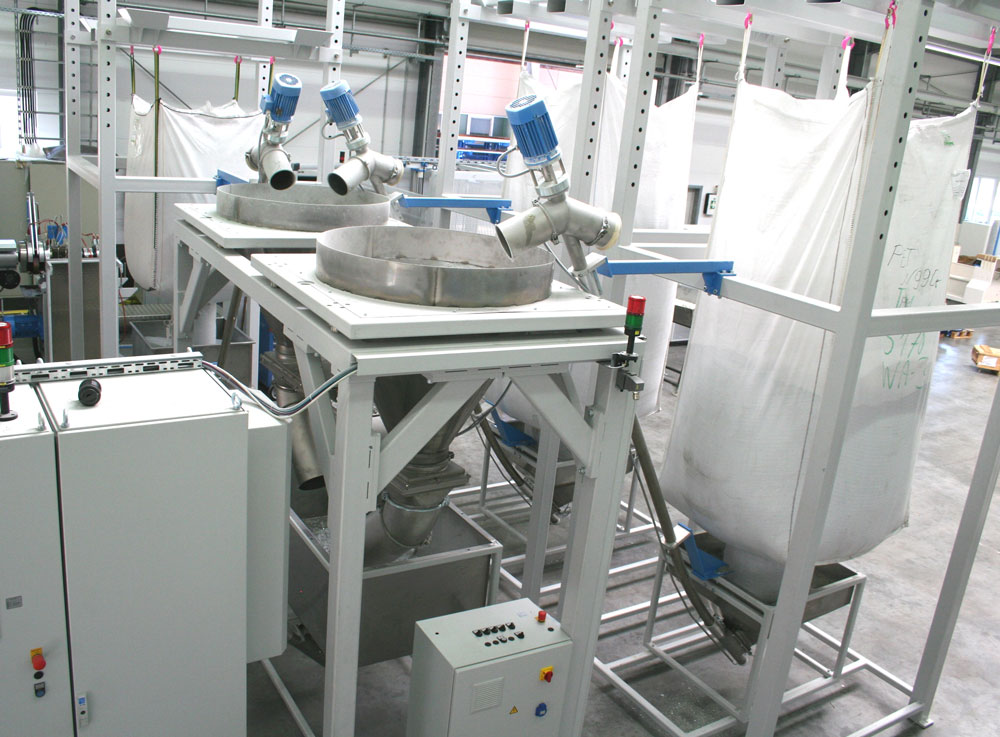 Contact
We always find the right contact person for you!
Telephone: +49 (0)9851 / 57029-0
Address:
diamat Maschinenbau GmbH
Amperestraße 13
OT Sinbronn D-91550 Dinkelsbühl
Email for general request: diamat@diamat.com
Email for service and support: service@diamat.com