Single-screw extruder "Standard Line" with Co-extrusion
We count on the single-screw extrusion technology.
With our long-developed and unique feed zone, up to 100% recycled plastic can be processed. The specially designed screws, which are calculated down to the smallest detail, guarantee fast and, above all, gentle melting of the material.
This guarantees a high quality of the melt.
Weitere Produktinformationen
Extruder
Extruder
In our large extruder range we always have the suitable extruder for your applications up to an output of 2000kg/h.
Filter technology
Filter technology
Whether a simple Diamat inline screen changer or a special backflush filter from other well-known suppliers, your system will be equipped with the optimum filter technology for your application.
Gear pumps
Gear pumps
The gear pumps developed and built by Diamat have been providing a constant and pulsation-free melt flow for over 45 years.
Flexible design
Flexible design
The flexible design of our lines allows the use of several extruders at the same time. From monofilm to 9-layer films, everything is possible.
Extrusion die
Extrusion die
We also have many years of experience in the manufacture of wide gap dies. Each die is calculated and designed in-house. Therefore, we are enormously flexible and can adapt them to any customer requirement.
In our portfolio we have:
internal / external deckled dies
with / without automatic die
with / without restrictor bar
Single-screw extrusion with direct drive and high-performance energy control means significant energy-saving options.Proven single-screw solutions also mean:
Small number of rotating parts
Low friction, abrasion and wear
Low shearing stress on parts and materials
Gentle material melting process
High IV retention
Low energy consumption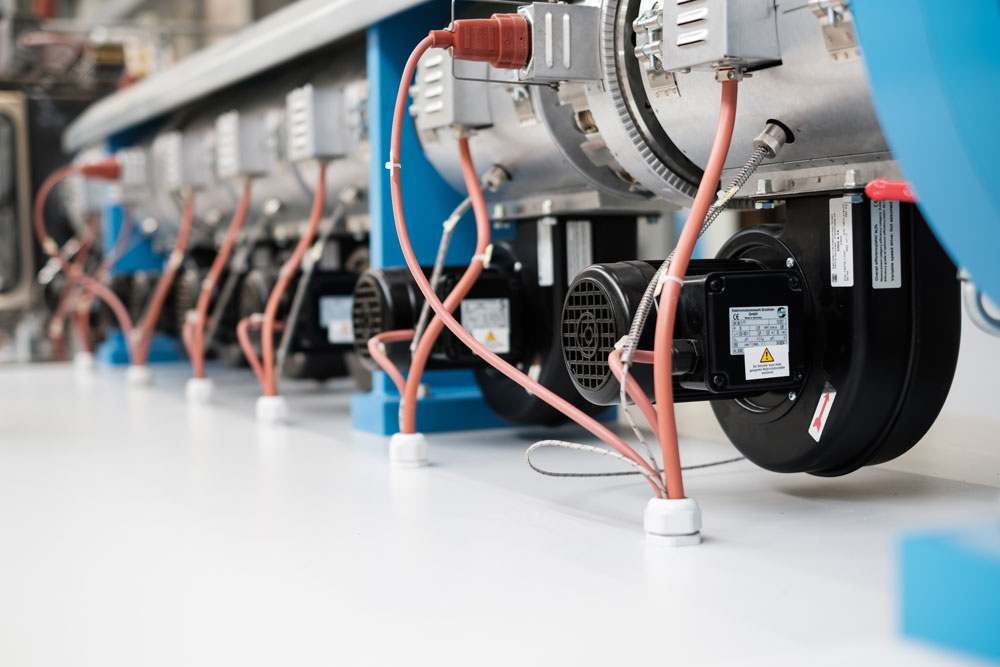 Other components from diamat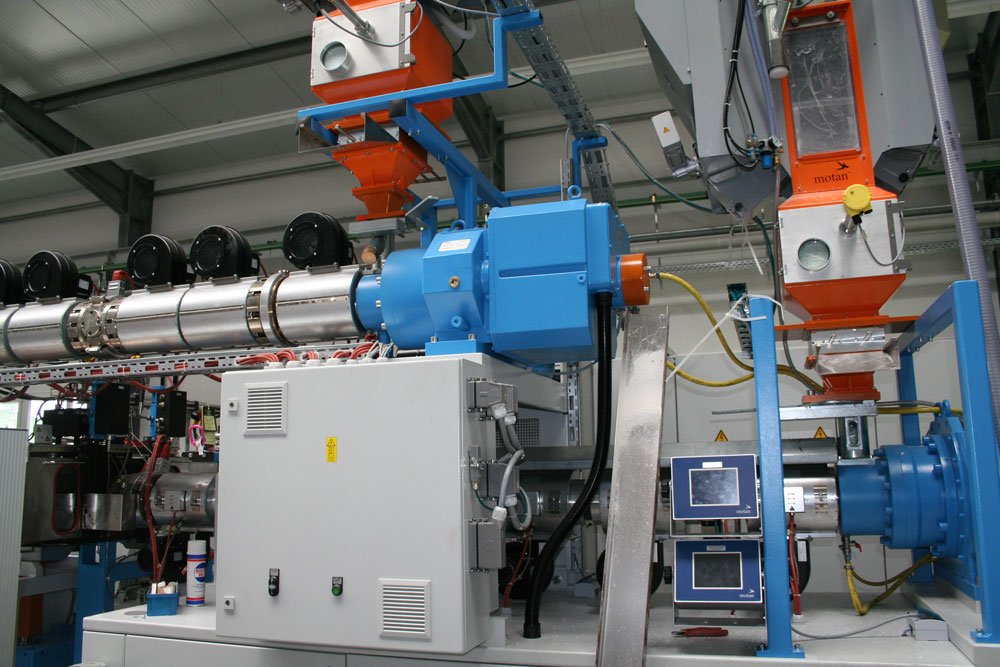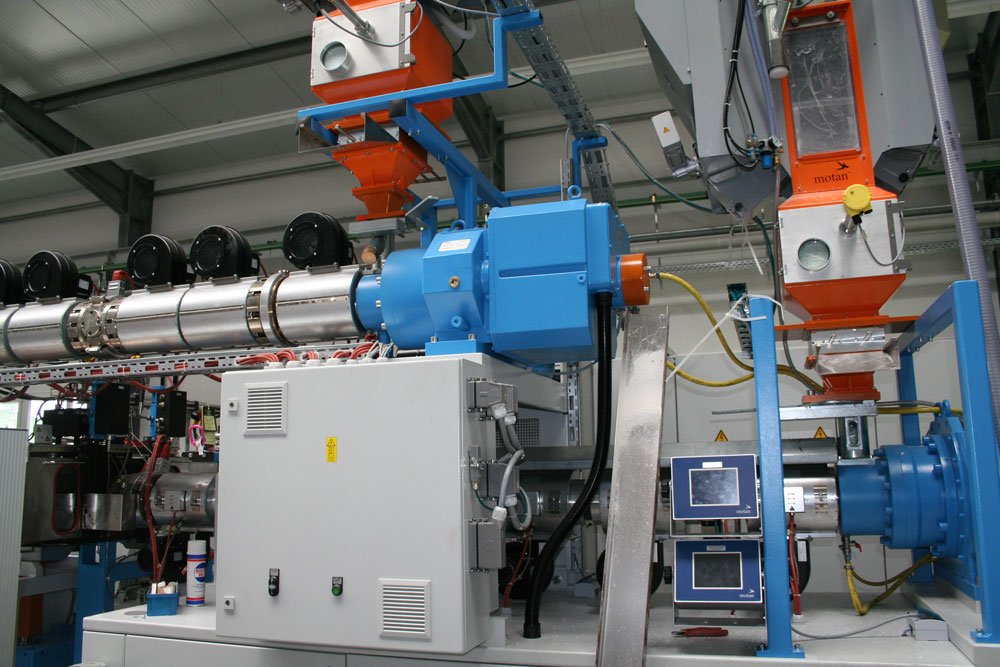 Contact
We always find the right contact person for you!
Telephone: +49 (0)9851 / 57029-0
Address:
diamat Maschinenbau GmbH
Amperestraße 13
OT Sinbronn D-91550 Dinkelsbühl
Email for general request: diamat@diamat.com
Email for service and support: service@diamat.com