Especially in the PET sector, the films are often coated with diverse liquids. We at Diamat have made our goal to ensure optimal application behaviour.
Through many years of experience, we have finally developed an application system according to the printing unit method, which makes possible to adjust the application quantity and distribution specifically to the requirement. Spot-free and consistent!
Fleckenfrei und Gleichmäßig!
Weitere Produktinformationen
4 roller coating system
4 roller coating system
With our 4 roller coating system we are able to control the coating quantity and adjust it according to the customer's requirements. The simple construction is easily accessible and above all maintenance-free.
Hot air jets
Hot air jets
In the standard version, the film will be dried with two successive adjustable hot air jets. Depending on line speed, the temperature and the amount of air can be adjusted.
Additional drying section
Additional drying section
If the application medium requires more drying time, it is possible to equip the coating system with an additional drying section.
Other components from diamat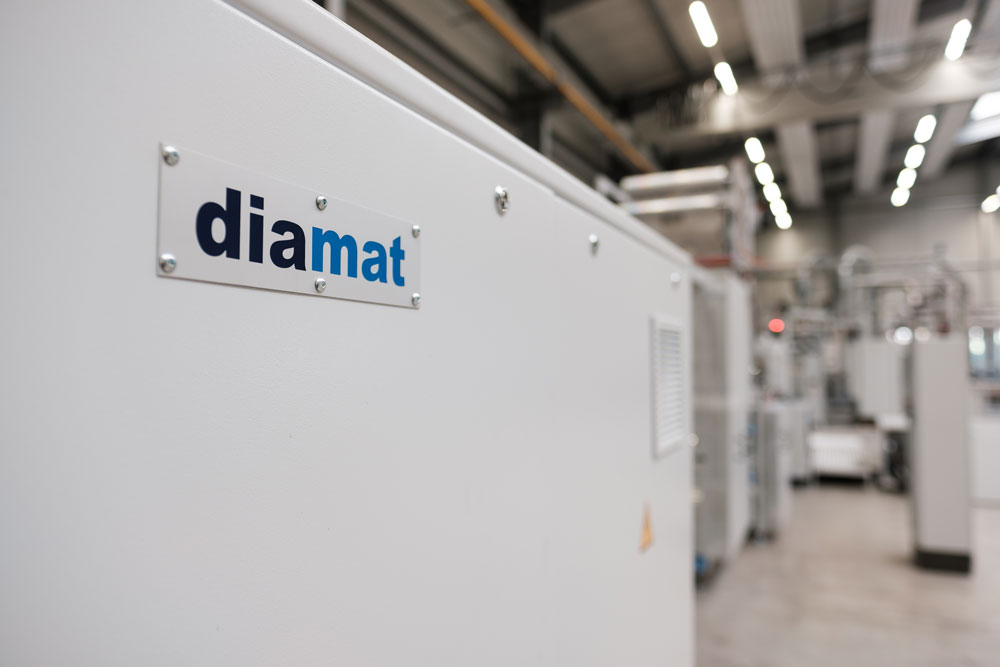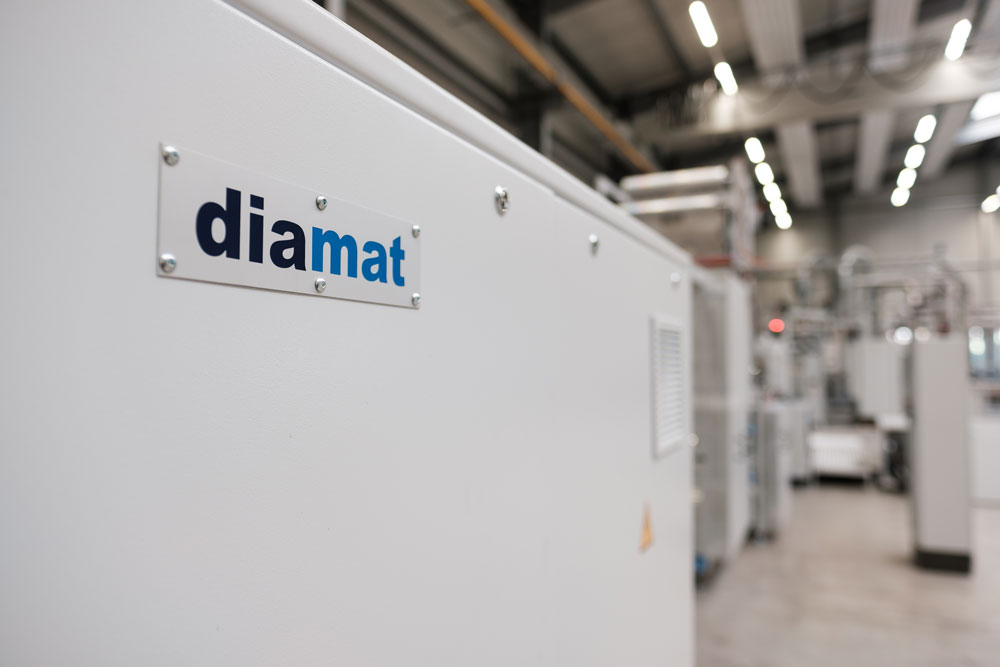 Contact
We always find the right contact person for you!
Telephone: +49 (0)9851 / 57029-0
Address:
diamat Maschinenbau GmbH
Amperestraße 13
OT Sinbronn D-91550 Dinkelsbühl
Email for general request: diamat@diamat.com
Email for service and support: service@diamat.com